Cambridge University Press Unlocking potential with the best learning and research solutions
Reconhecida como a primeira editora do mundo, a Cambridge University Press é uma organização sem fins lucrativos, parte da Universidade de Cambridge e compartilha da missão de despertar o potencial das pessoas com as melhores soluções de ensino e pesquisa.

Nossa extensa lista de publicações abrange praticamente todos os assuntos educacionais estudados no mundo da língua inglesa - com livros profissionais, livros didáticos, monografias, obras de referência, publicações de ensino de inglês, software e publicação eletrônica, mantemos e ampliamos nossa reputação de alta qualidade e inovação tecnológica para atender as necessidades dos nossos clientes, autores e leitores em todo o mundo.

Para mais informações clique aqui >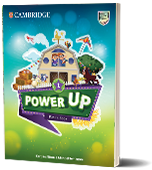 Power Up
Confident in learning. Confidence in life. Power Up is a brand new course from the bestselling author team of Caroline Nixon and Michael Tomlinson. It provides the perfect start to life´s great adventure, creating ´future ready´ learners who embrace life with confidence. Meet vibrant characters who students will love; foster collaboration through real-world missions; deepen learners social and cognitive skills.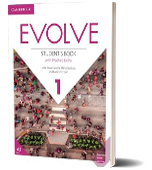 Evolve 1
EVOLVE is a six-level English course that gets students speaking with confidence. Drawing on insights from language teaching experts and real students, this Level 1 (CEFR A1) Student´s Book with Practice Extra covers all skills and focuses on the most effective and efficient ways to make progress in English. Each of the 12 units features Time to speak, a lesson where decision-making and problem-solving tasks enable speaking to thrive.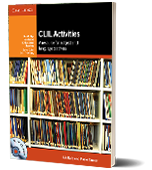 CLIL Activities
Innovative activities for Content and Language Integrated Learning (CLIL) teachers and trainee teachers. CLIL Activities is organised into five chapters: Activating, Guiding understanding, Focus on language, Focus on speaking and Focus on writing.Afurther chapter provides practical ideas for assessment, review and feedback. The Background to CLIL section offers a clear explanation of what CLIL is and its benefits and challenges.